My selection of the best cashmere sweaters for women this fall-winter. Discover how I style a cashmere sweater dress and the softest cashmere sweater.

Favorite winter sweaters at Everlane
Over the years, I became absolutely obsessed with the sweaters at Everlane. Its cashmere sweaters are soft and of high quality. You will usually pay two times the price for a similar cashmere sweater. In addition to its fair price, the cuts and colors of the cashmere selection of Everlane are amazing and modern. This year, Everlane has also launched a line of recycled cashmere sweaters and an Alpaga sweater line.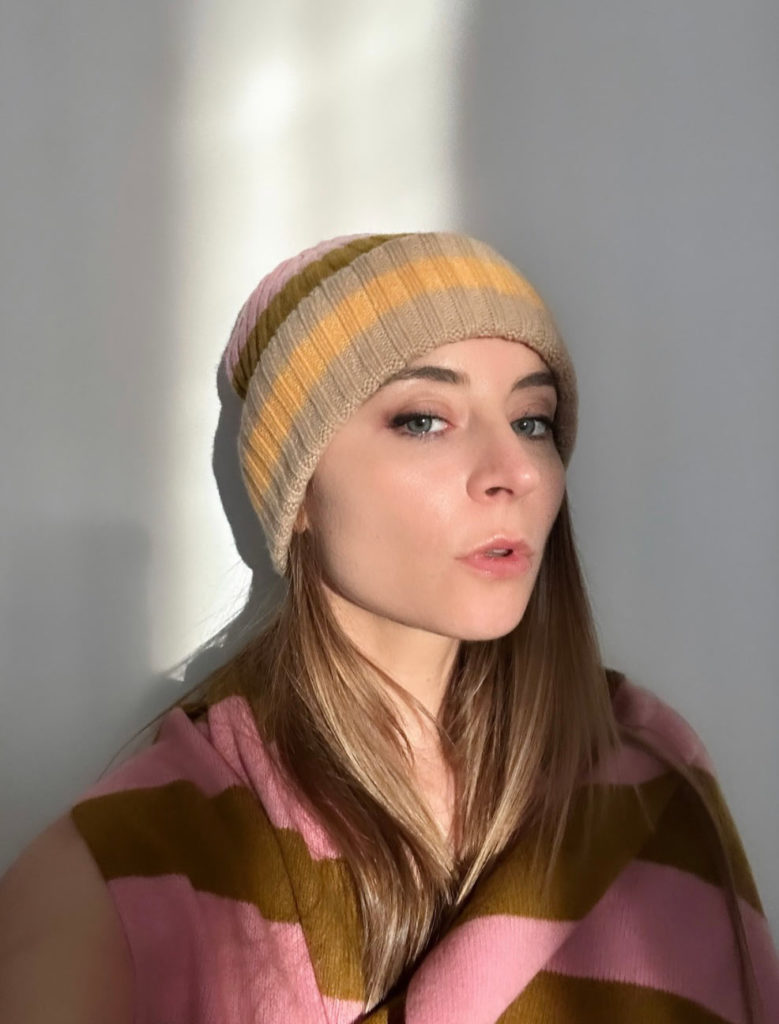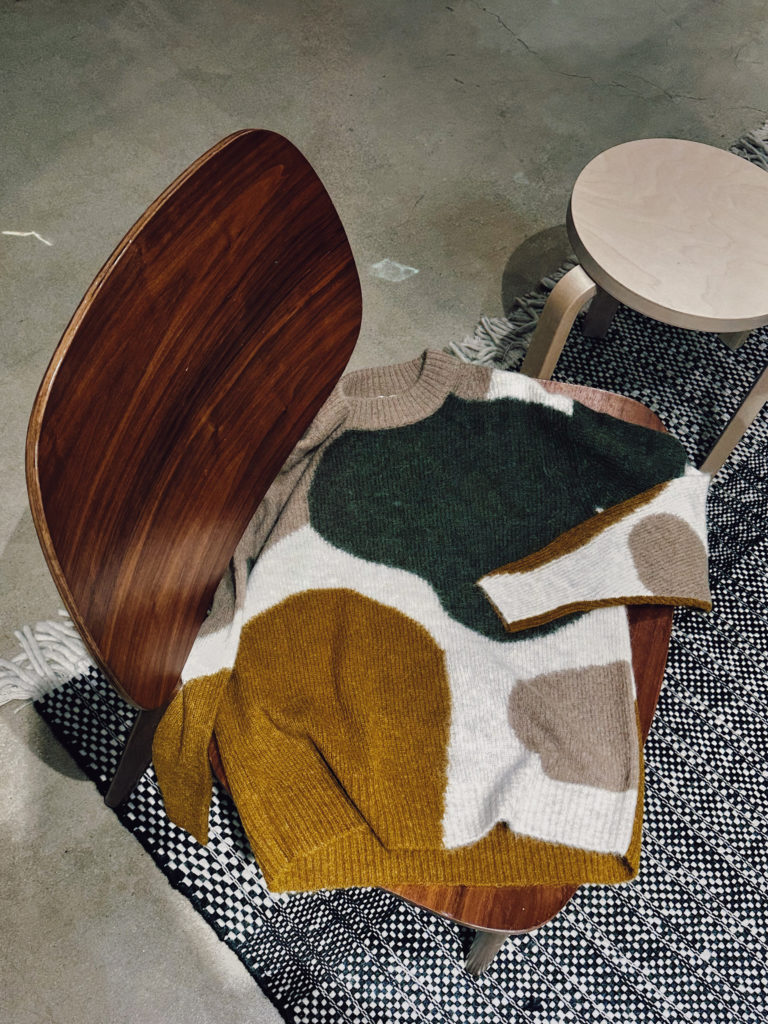 This is the softest sweater I have ever worn. I could sleep in it every day. Also, I love this heather grey color.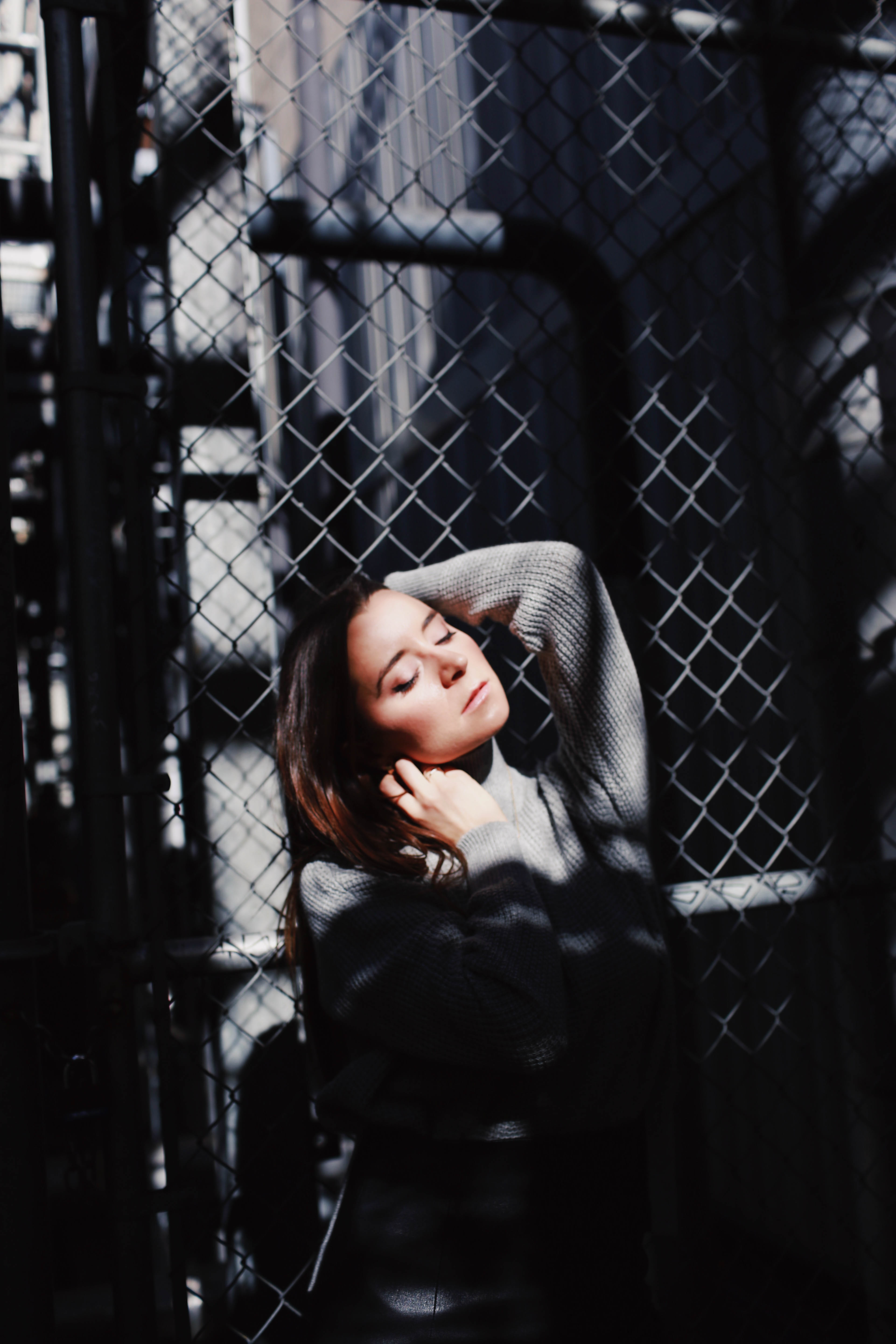 I ordered this cashmere waffle square turtleneck in my usual size. The fit is great and a bit relax. Immediately after wearing the sweater, my husband wanted to buy one for himself.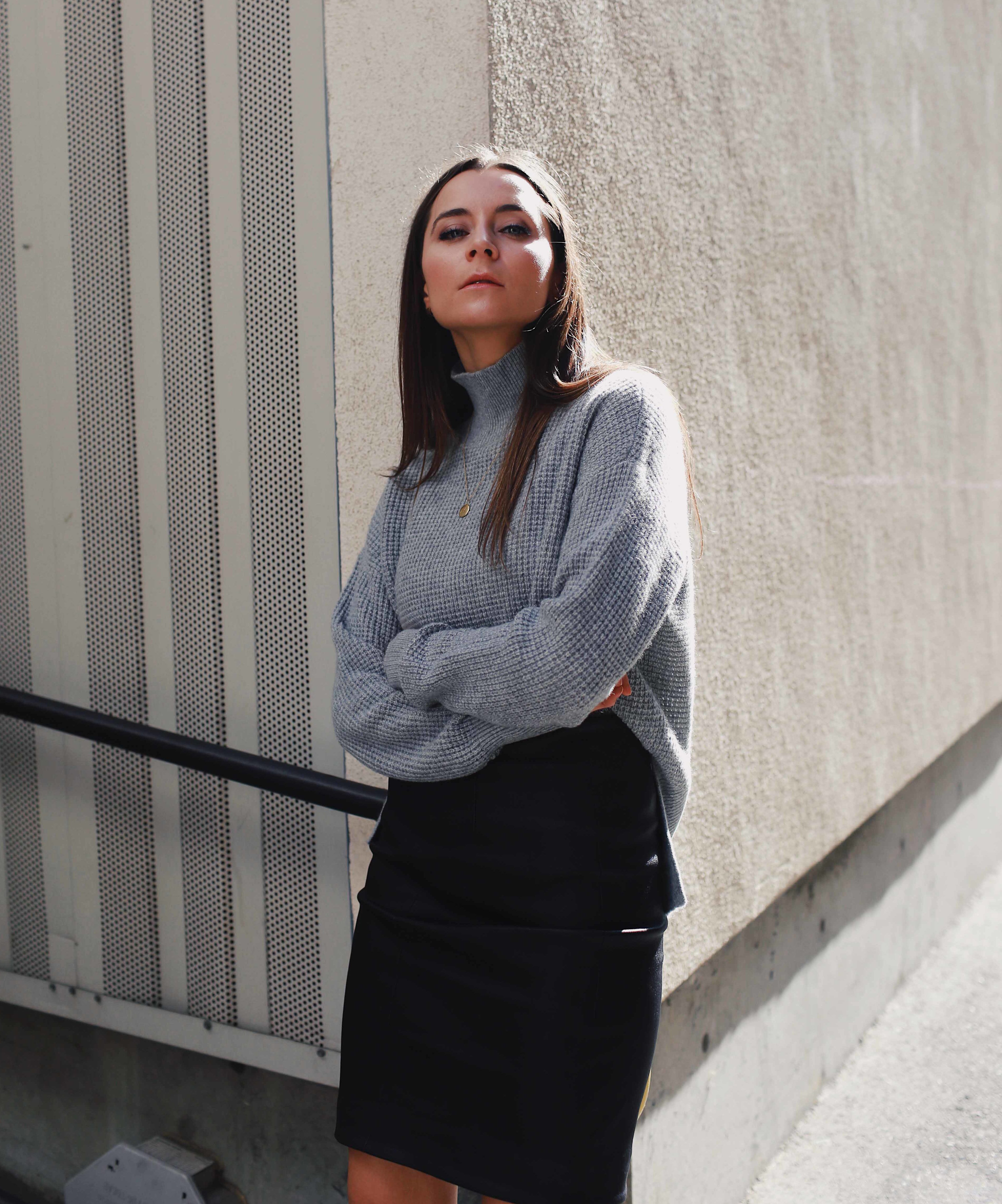 Outfit details: Cashmere Waffle Square Sweater by Everlane (similar here and here) / Skirt By DSTLD similar here, here, here and here / Zodiac Necklace: Mejuri.
Shop your cashmere sweater

The perfect cashmere sweater dress for this fall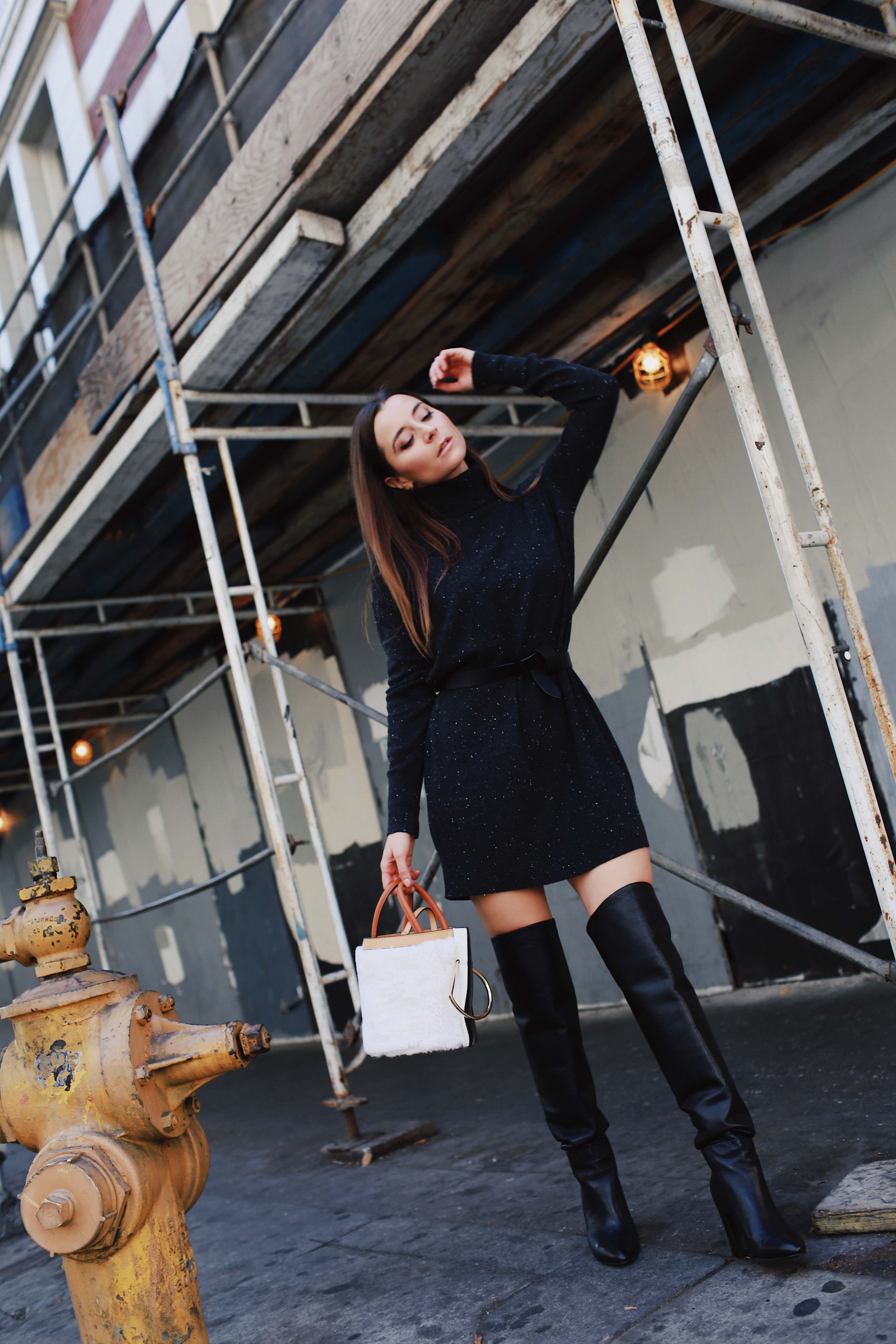 I have been wearing this cashmere sweater dress on repeat over the past years.  It goes perfectly with white, cream and/or black over the knee boots.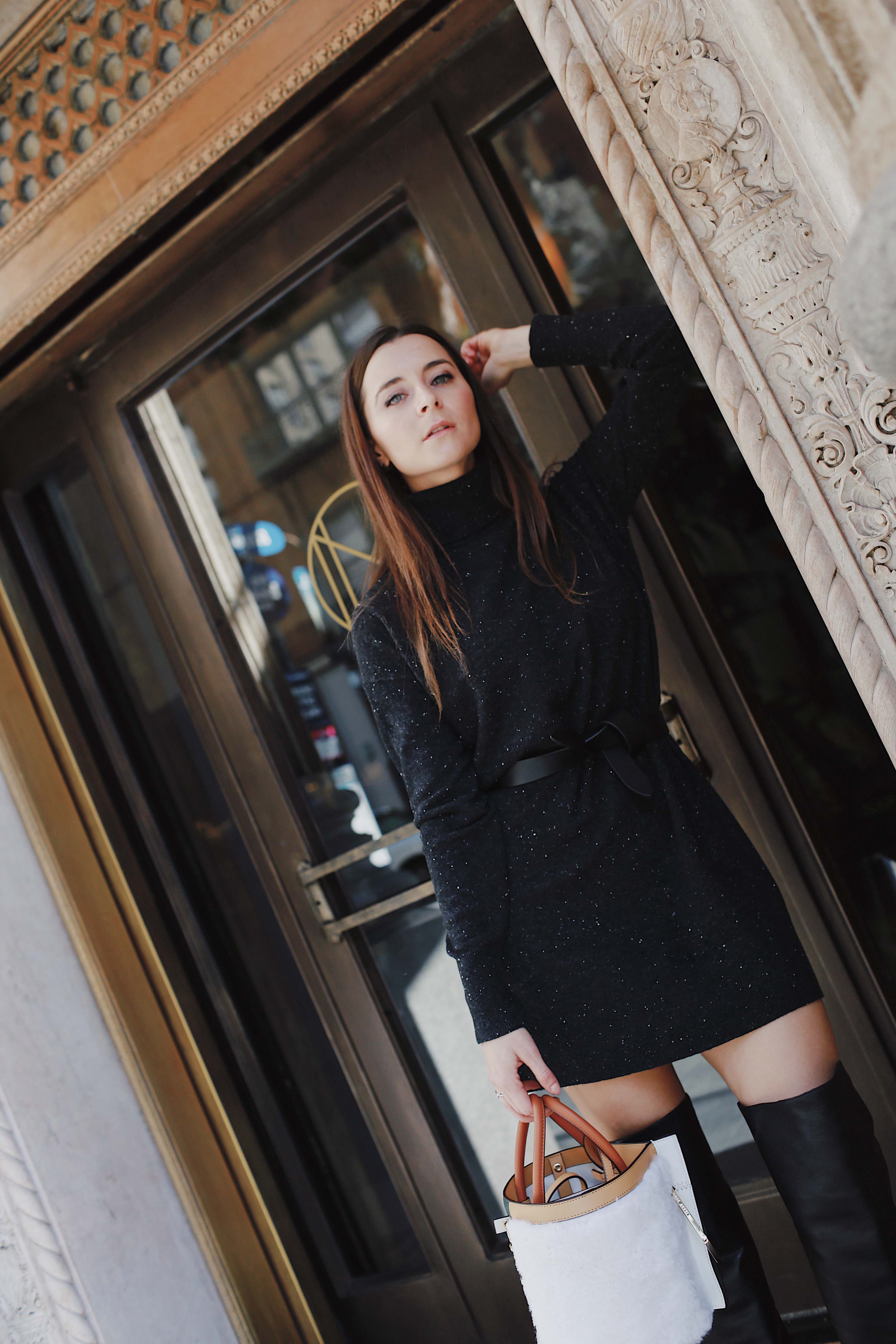 The Everlane dress is not just another sweater dress. This cashmere turtleneck dress is very modern with its relax fit and to-the-knee length. We can wear it casually with sneakers or with over-the-knee boots. The fabric is made from a premium cashmere and it comes in different colors. The dress is very comfortable (unfortunately not as soft as the waffle sweater) and it comes in different colors.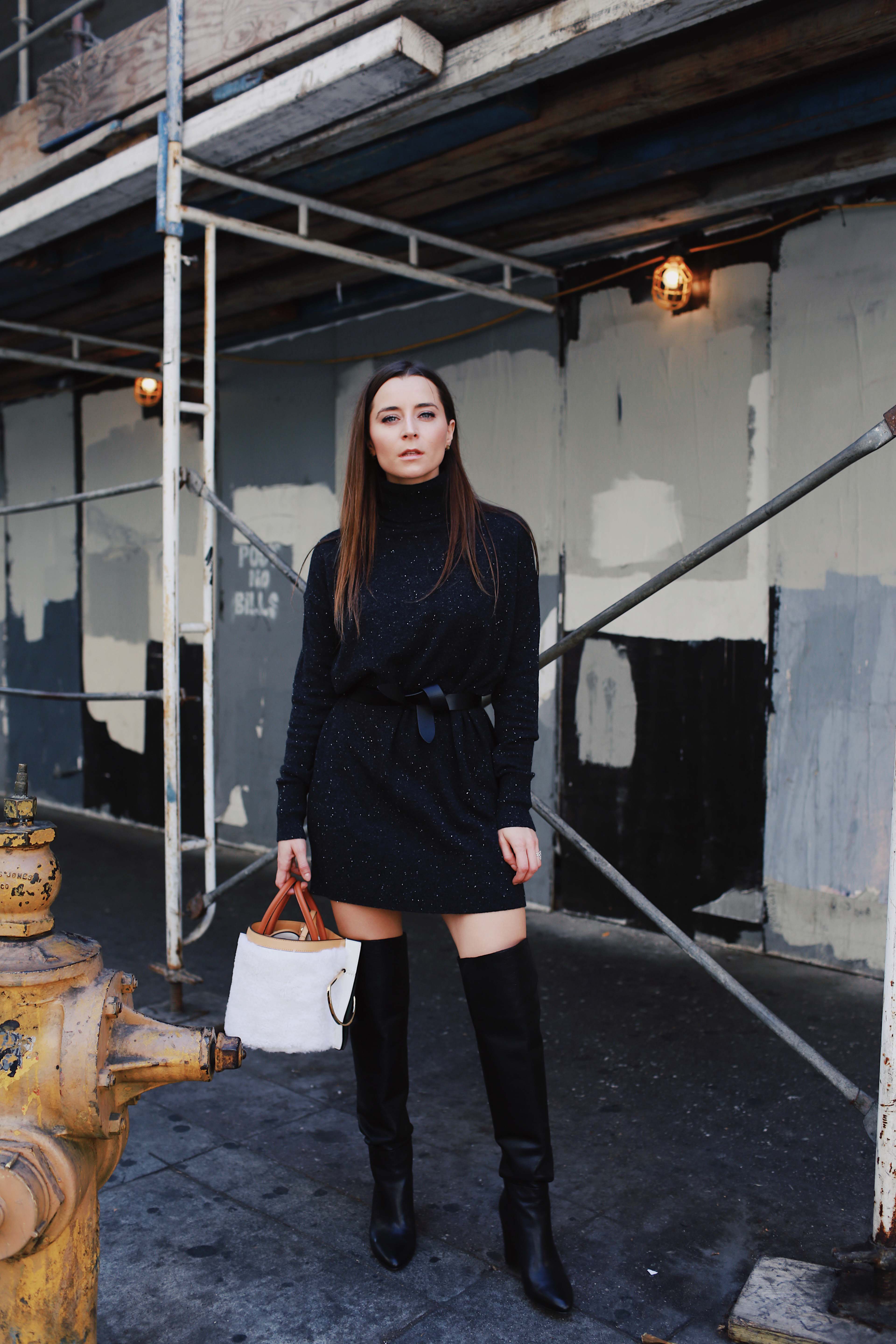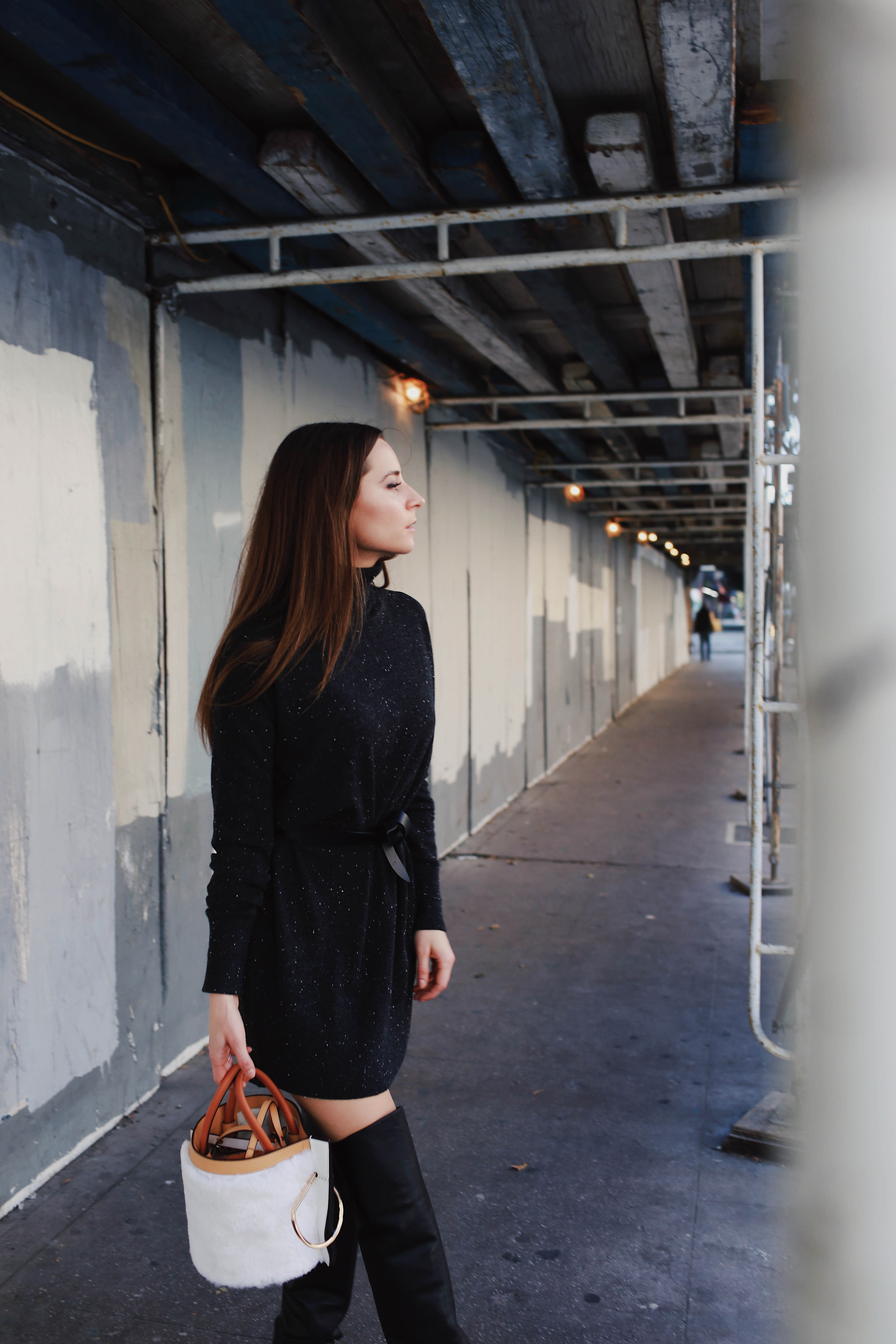 Outfit details: Sweater turtleneck dress: Everlane / Belt by Isabel Marant / Bag: Danse Lente (additional link) / Taina Over the Knee Boots: What For
Shop your cashmere sweater dress

Why we should buy our cashmere sweaters at Everlane – Everlane Review
1. Quality basics at a fair price
Everlane sells high-quality and minimal clothing and accessories (simple white T-shirts, cashmere turtlenecks, and chino pants and bags) directly to consumers at a fair markup. The mark-up is twice the production cost instead of 8 times the production cost for standard retailers. Source: Inc.
2. Radical transparency
Everlane's slogan is "Radical Transparency": transparency on the costs, on the quality, and on the production process. Everlane is a role model in setting up fair prices. Do not expect to pay $300 for a cashmere sweater, they start at $100 at Everlane, which is actually a very fair price for the quality.
3. Endorsed by the Fashion industry
Everlane is well known by fashion editors, stylists, and bloggers alike for its amazing quality at an unbeatable price. I even heard celebrity wardrobe stylists saying that if a cashmere sweater costs $100 at Everlane you will never find a sweater at the same price with a similar quality! Everlane is a reference in the fashion industry to provide upscale and affordable designs.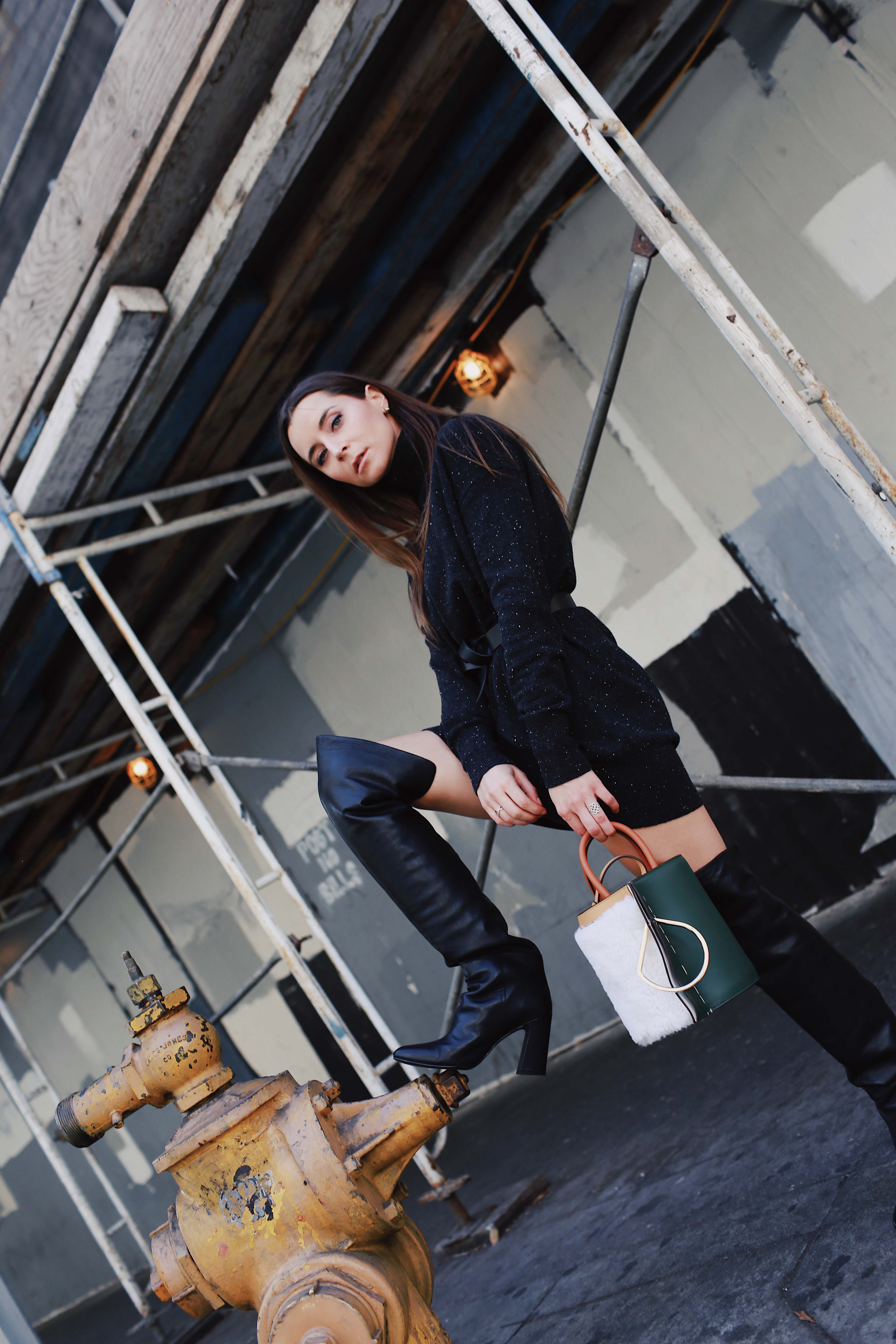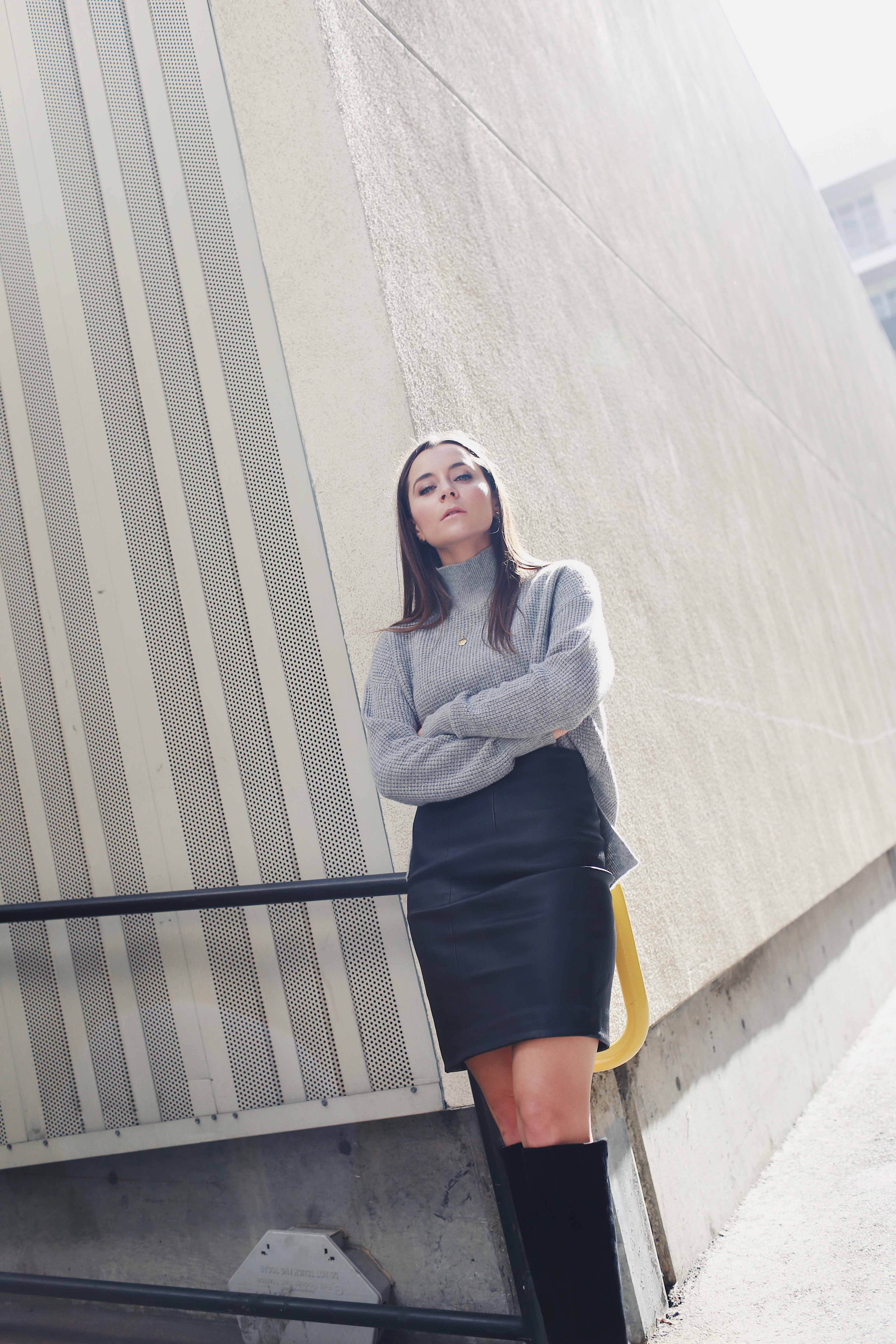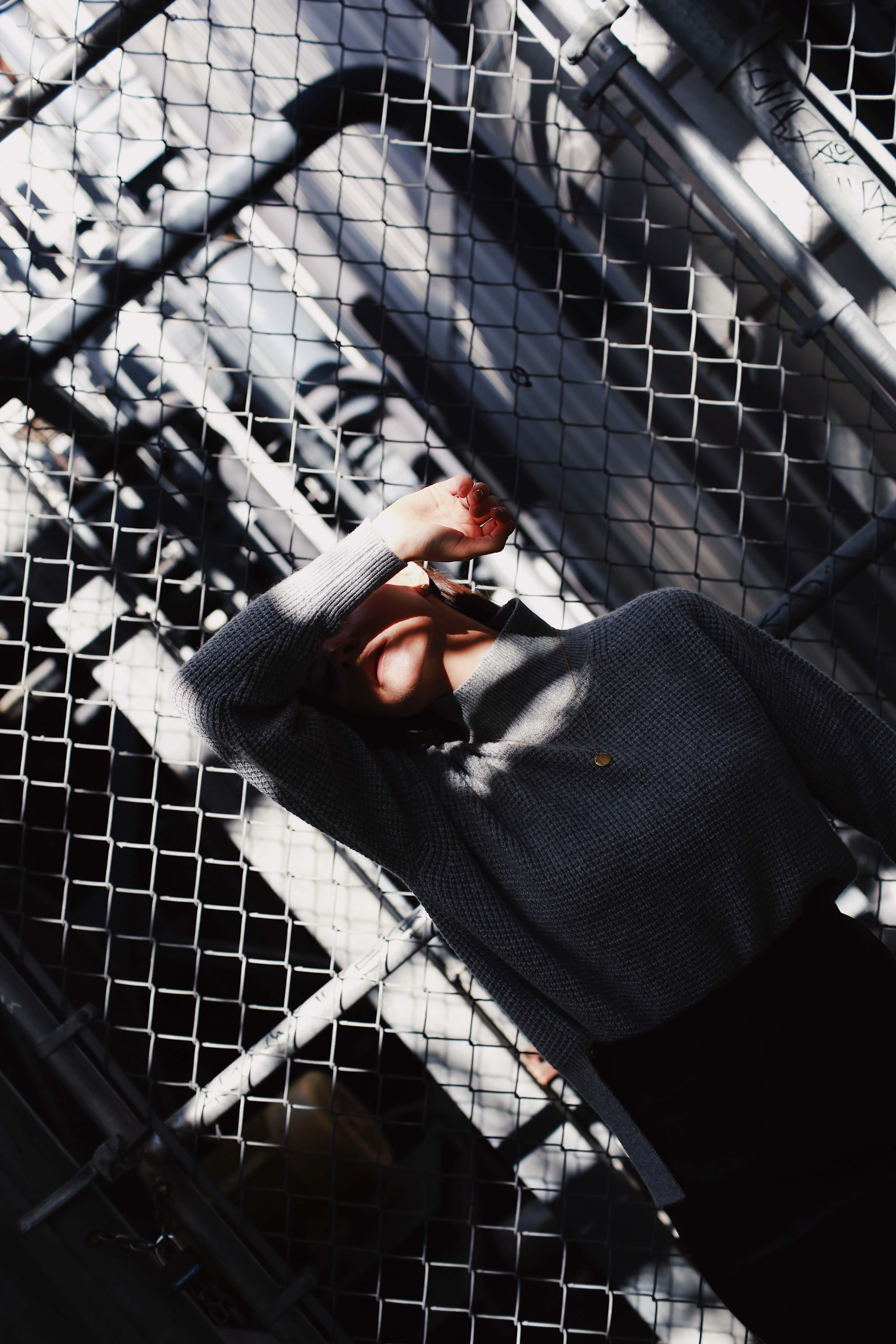 Model and creative director: Julia Comil
Photographer: Stefanie M Mariee
Location: Los Angeles
Disclaimer: I contacted Everlane to feature this brand in my cashmere sweater story. I received the items to try for free. I truly believe this label is worth knowing and learning about, hence the blog post! As always, opinions are my own. This blog post contains affiliate links.