Dear Readers, I am so excited because I am doing a giveaway on Instagram with Rove Concepts this week to celebrate the end of the year! The lucky Winner will receive this fantastic Flag Halyard lounge chair!
It is an honor to do this giveaway with Rove Concepts because I have long been a fan of Rove Concepts, and I am also obsessed with this iconic mid-century lounge chair.
The Rove Concept Flag Halyard chair is a reproduction of the original Hans Wegner PP225 Flag Halyard chair (the original retails at around $16'000, a piece for collectors).
Win Rove Concepts Flag Halyard Chair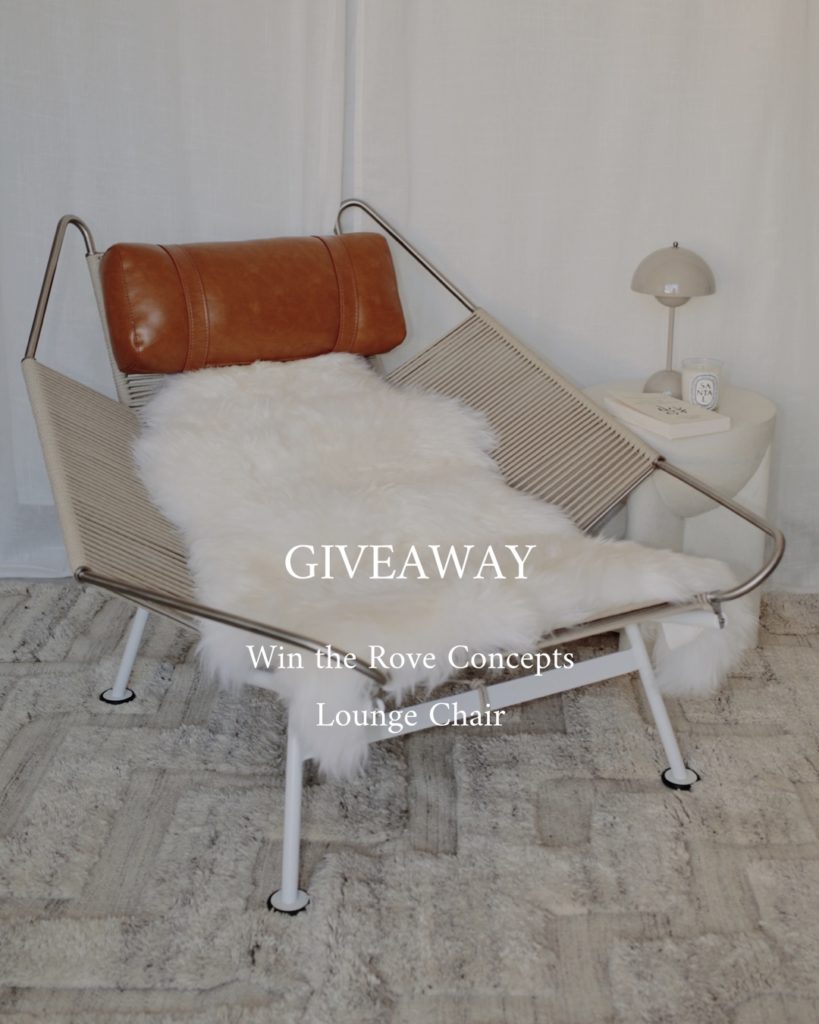 You can find the rules to enter the Rove Concept Flag Halyard Chair giveaway on Instagram. Go to this Instagram post and follow the rules below: 
To enter:
1. Like my giveaway post released on 12/16
2. Tag 2 friends you think will love this lounge chair (Unlimited entries)
3. Follow @juliacomil and @roveconcepts
4. Bonus entry: Share this giveaway on your Instagram story and tag me and @roveconcepts so we can see!
This chair is so high quality and will instantly elevate the room. Plus it is super comfortable! I feel so blessed to host this amazing giveaway for my community.
Thanks so much for following me and I wish all of you good luck!!!
This giveaway is not associated with Instagram or any third party. This giveaway starts on December 16th, 2022, and ends on December 21st, 2022 at 11:59 PM PST. The winner will be contacted by @roveconcepts via DM to get the iconic and beautiful Flag Halyard Chair in Trento Morocco or Trento Jet Black. Participants should be 21+ years old, have a public account during the time of the giveaway, and open to US and Canadian residences (excluding Hawaii, Alaska, and Puerto Rico).
Review of the Rove Concepts Flag Halyard Chair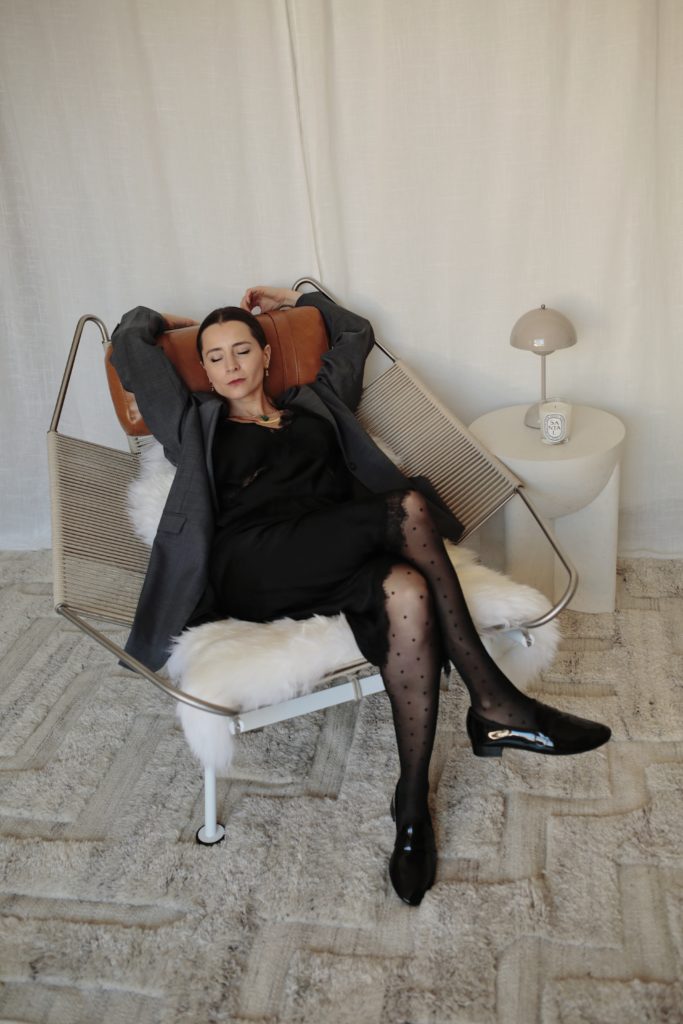 The quality of Rove Concepts Flag Halyard chair is stunning, sturdy, and made of the highest fabrics: stainless steel frame, 240 meters of the textured flag line, long-haired Australian sheepskin throw, premium leather upholstery, 100% down feather cushioned headrest and powder-coated white base. I have been a long-time fan of this design (more than a decade) and I am so happy with this high-quality replica.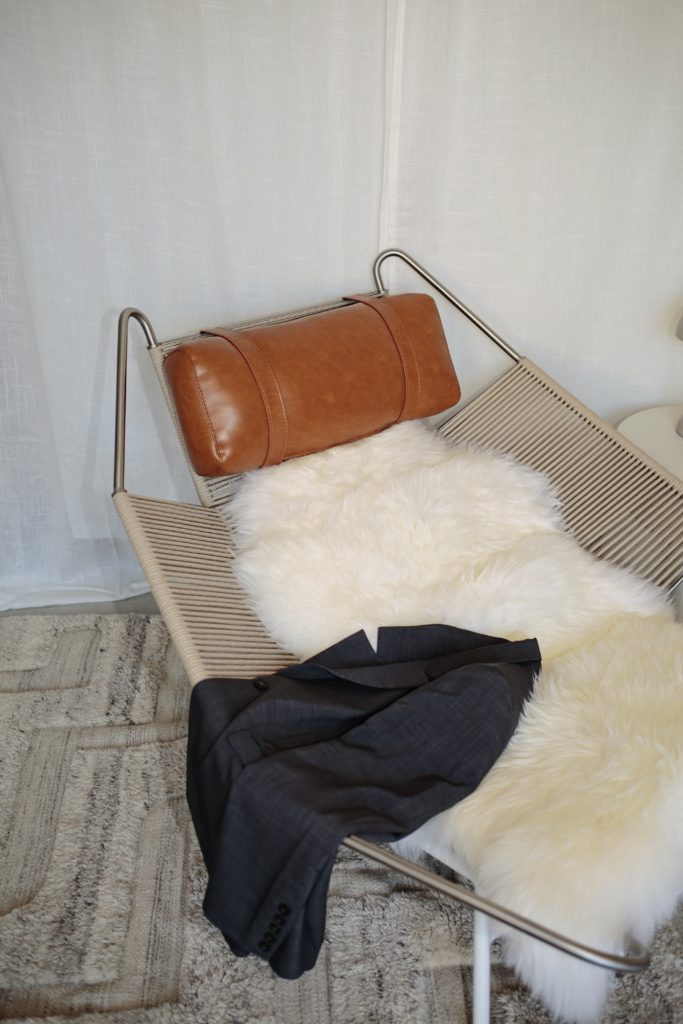 Unveiled in Copenhagen in 1950  It's a chair for ultimate relaxation. This chair is super comfortable and was created to be the perfect lean-back position. This is not the chair to socialize but rather a chair to indulge, watch a movie, read, etc.
Although this chair was created in 1950, it is a modern, minimal, and timeless design piece. It is a great investment. The quality is stunning and the piece is really sturdy. It is the most exquisite lounge chair to style any corner of your home. Living room, entryway, office, or bedroom, this chair instantly elevates your place.
I took the Trento Morroco version because I love caramel leather it gives a luxe accent to my home. It brings a bit of warmth to a white room and goes well with my oak wood furniture as well.
I definitely recommend this piece and I am so excited to make someone win this chair! Good Luck!!!
More Rove Concepts reviews: see this blog post.