The other day, I got back home after spending about half an hour outdoors. But the effect on my skin was pretty evident as it had taken on a reddish tone. It reminded me that I need to alter my skincare routine for the summer which was going to expose my skin to harsh sunlight.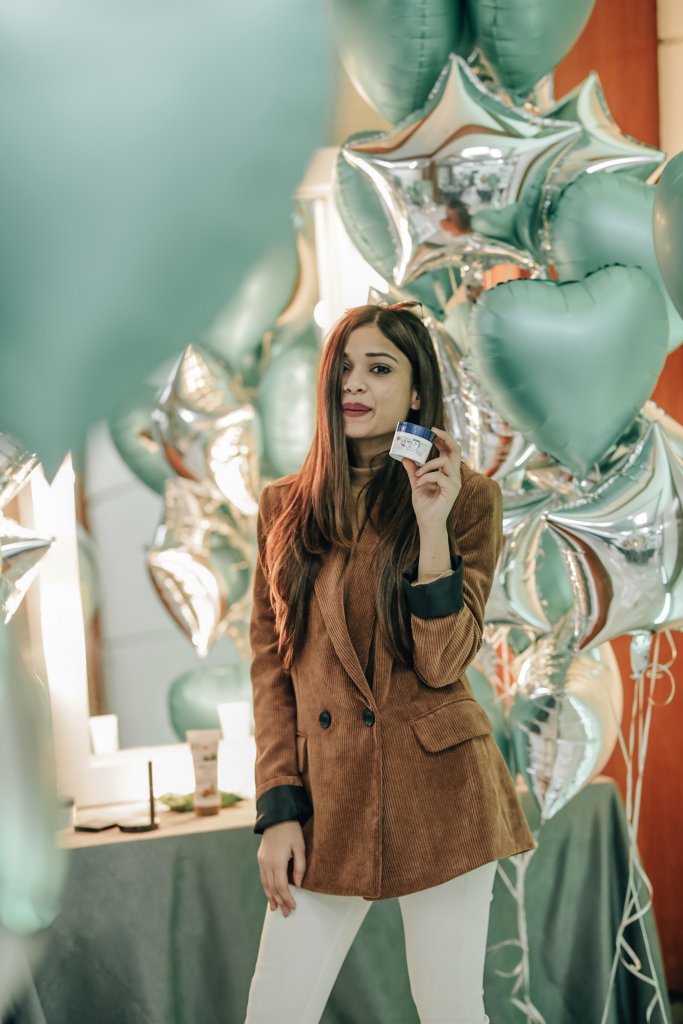 To deal with the rashes on the skin, my mom suggested me to apply a bit of aloe vera gel. I extracted some fresh aloe gel and it was so helpful! The irritation on the skin stopped and it recovered over the next few days. It made me think about herbal ingredients that my mom has been asking me to use for a long time. And then, I recently got to know about a product range that makes it possible to do.
I learned about the Attitude Be Bright Herbals range at a blogger's meet organized by Amway. The range that includes a day cream, a night cream and a face wash is packed with the goodness of herbal ingredients such as mangosteen butter, Indian kino and lotus extracts. These herbal ingredients were at the center of presentations made by Amway team members and some of the fun activities we played at the meet. 
I tried Be Bright Herbals products for the first time at the event and have continued using them ever since. They have been specifically designed for the Indian skin type and can go a long way to help protect your skin from the harmful effects of pollution. The day cream doubles up as a sunscreen and acts as a protective layer between the skin and pollutants, the face wash scrubs off dust and grime while the night cream rejuvenates the skin. Along with protecting the skin, the Be Bright Herbals range also brightens the skin from within.  
A part of the blogger's meet was dedicated to understanding how we can go about creating a routine and maintaining healthy glowing skin. I found it quite interesting and got to know the different ways herbal ingredients can help. Regular use of these ingredients nourishes the skin and helps maintain a glow during all times of the year. 
After using Be Bright Herbals products for a few weeks, I have realized how using skin care products with herbal ingredients really needs to be a part of my routine skincare routine. If you also spend a lot of time outdoors and are looking for a way to protect your skin from the effects of pollution, the Be Bright Herbals range is the way to go.