Well, I am back and SUPER excited to talk about my trip to Abu Dhabi with @VisitAbuDhabi.
So we head to Qasr Al Sarah and, trust me when I say this, it was legit in the middle of a desert. This was the only hotel there and it was so huge! It was like an entire world in there. Everything was so perfect. My room, the view, the food, everything! I had lunch at Suhail with the most perfect view. If you guys do Sheesha then yes, Sheesha is available there 😉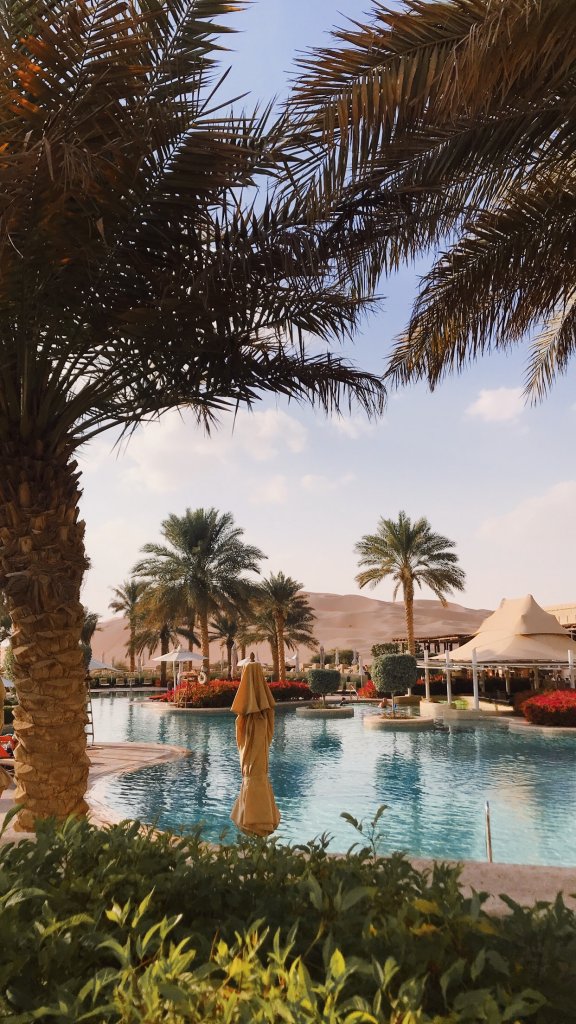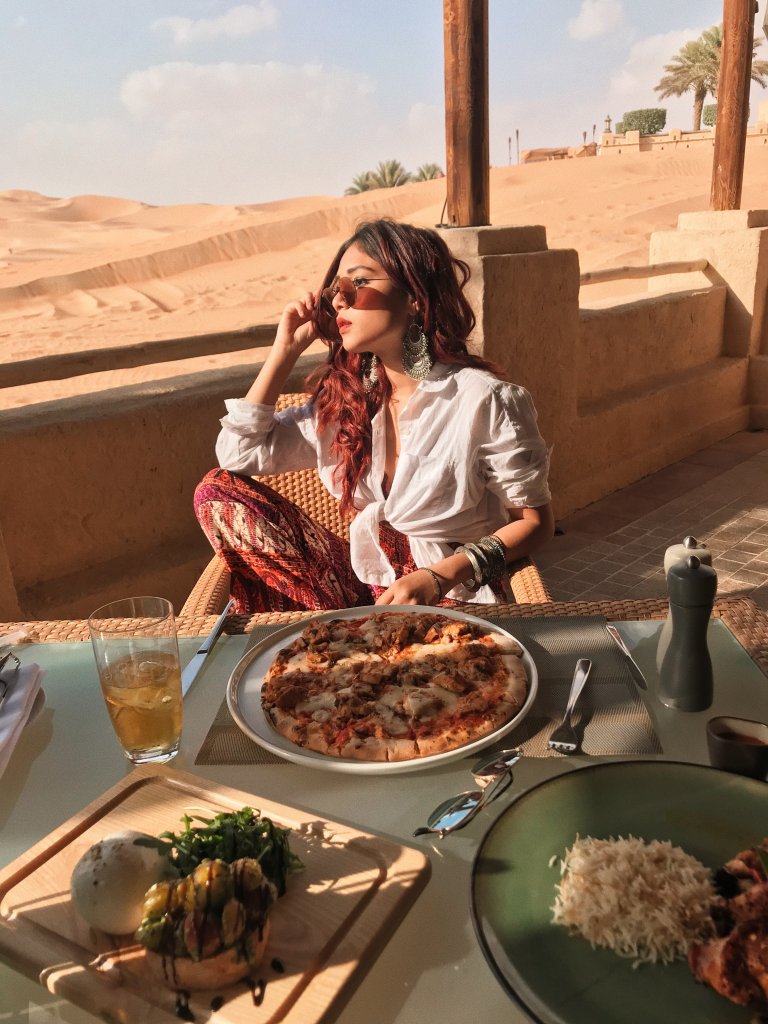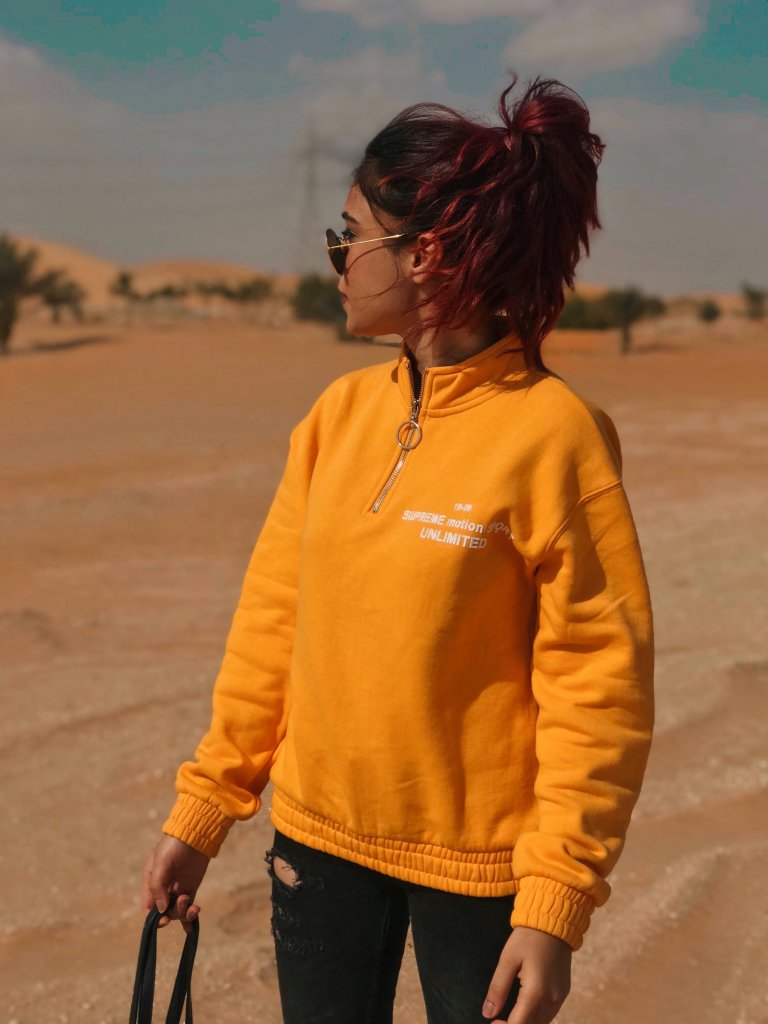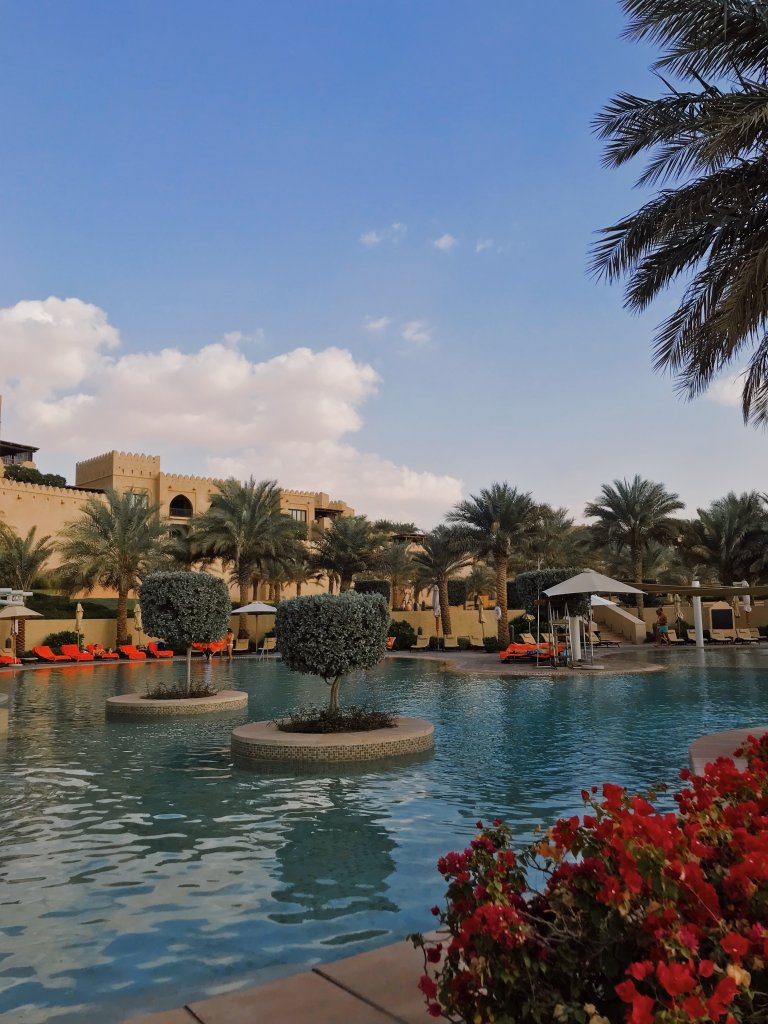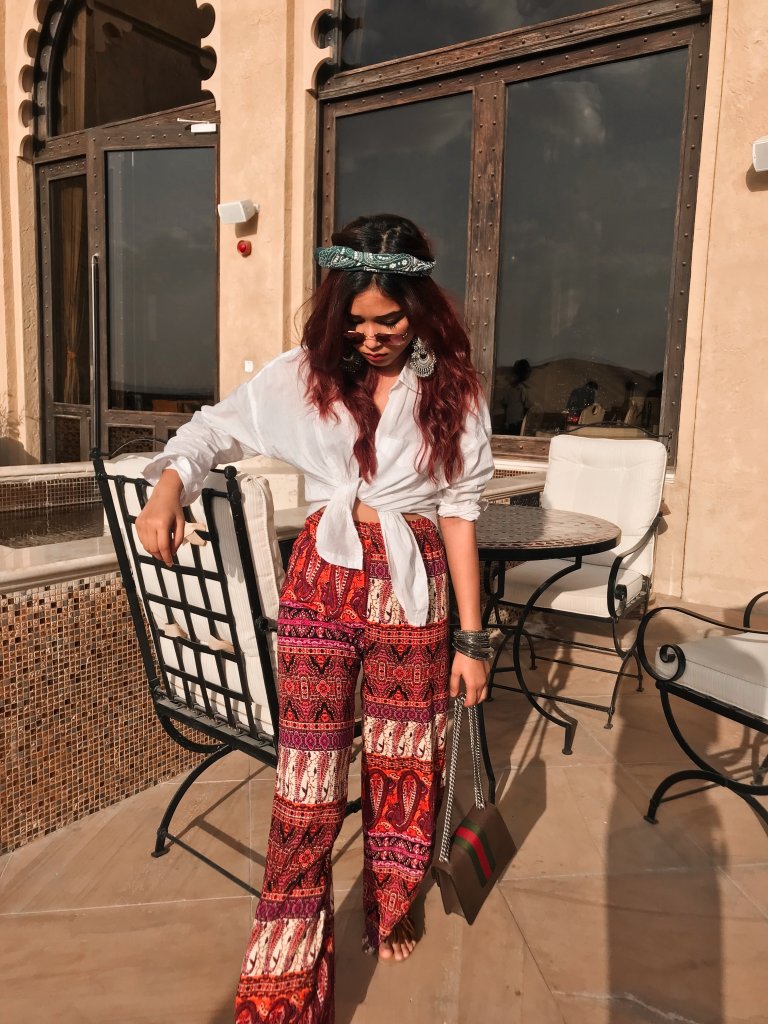 Then we went to our room to chill for a bit and later headed to watch the Falconry and Saluki show and then hung out at the desert for some time. I was so amazed to see the show and I clicked pictures and headed back to the hotel.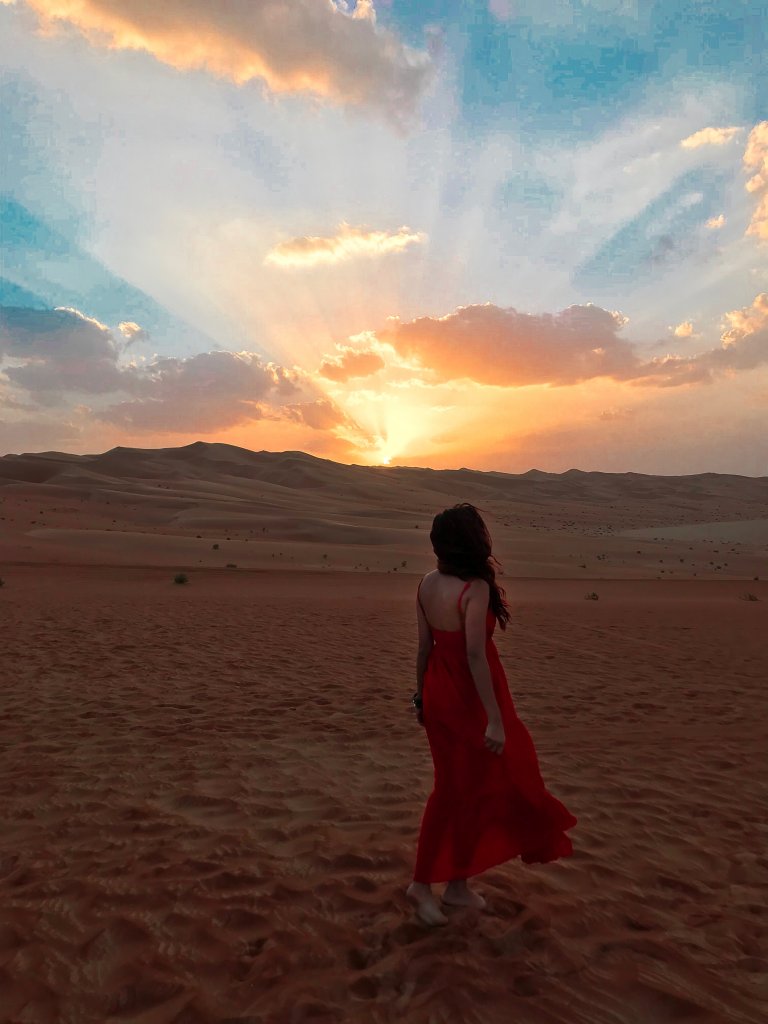 Our dinner was at Al Faraj in the hotel itself. It was an open restaurant and we had our dinner under the stars. It felt like I was in some fancy, big budget movie and we were at an outdoor shooting, living the good life. It made me wonder whether all of it was real or not – it certainly felt like something so wonderful that it couldn't possible happen to real people, and somehow it was happening to me. I was living this.
Before checking out of the hotel, I went for Fat biking on sand dunes. It was a little difficult in the beginning but once I got the hang of it, it was so crazy! I wanted to stay there for 3-4 more days :p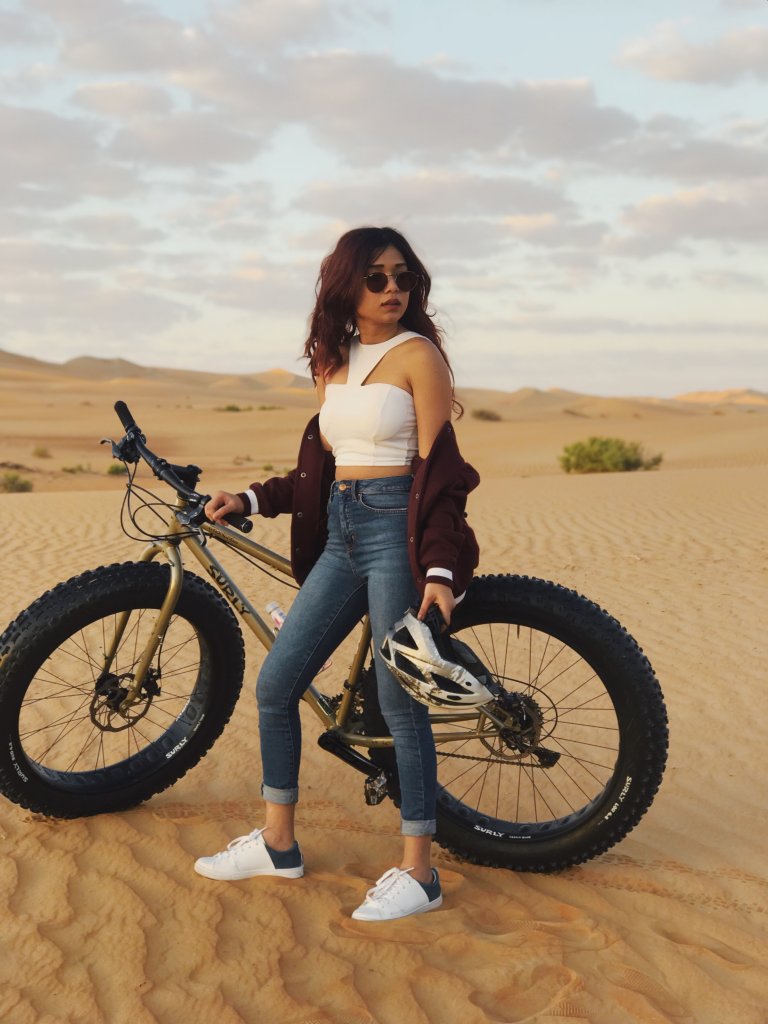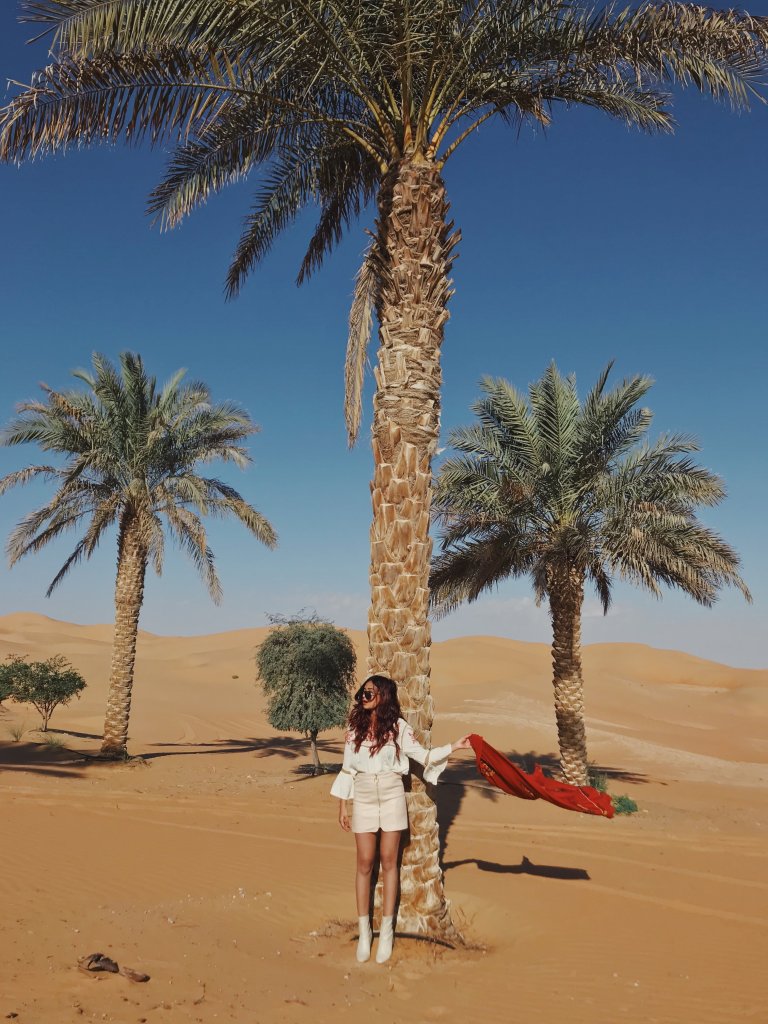 The next morning we had our breakfast and headed to the airport. This is what my three days looked like and thank you Abu Dhabi and VisitAbuDhabi for having me! <3